Professional introduction to the basic knowledge of glass fiber roving
Views: 4 Author: Site Editor Publish Time: 2022-06-30 Origin: Site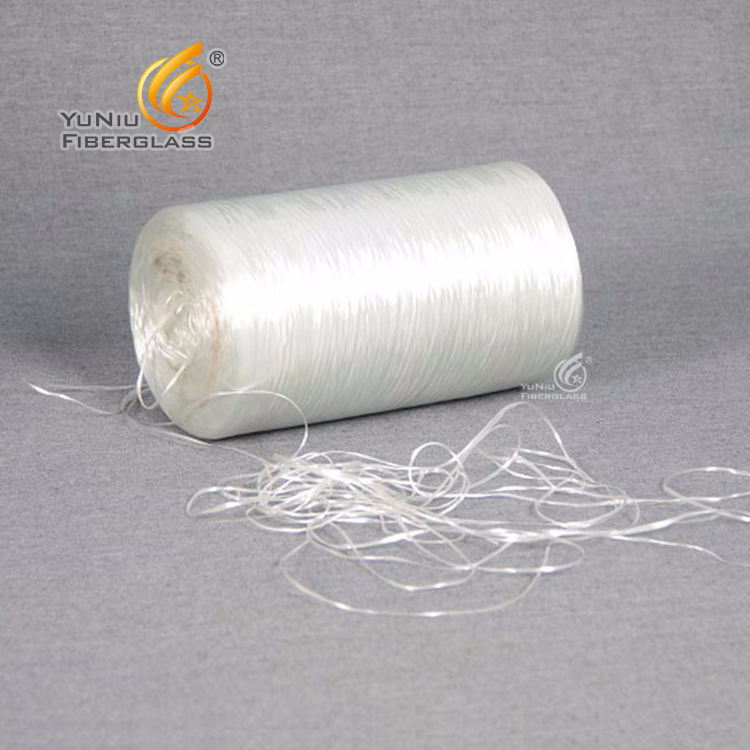 June 30,2022
Product Usage:
Continuous fiber glass roving made of "E" glass, suitable for winding, pultrusion process.
Suitable for unsaturated polyester resins.
Features
Silane type sizing treatment
Uniform tension and good tape formation
Has good abrasion resistance and less fuzz
Stable fiber linear density and high monofilament strength
Good compatibility with unsaturated polyester resins, fast and thorough penetration.
Medium alkali glass fiber pultruded yarn features:
(1) High tensile strength and small elongation (3%).
(2) High elastic coefficient and good rigidity.
(3) The amount of elongation within the elastic limit is large and the tensile strength is high, so the absorption of impact energy is large.
(4) It is an inorganic fiber, which is non-flammable and has good chemical resistance.
(5) Low water absorption.
(6) The dimensional stability and heat resistance are all good.
(7) It has good processability and can be made into different forms of products such as strands, bundles, felts, and woven fabrics.
(8) Transparent and can transmit light.
(9) The development of a surface treatment agent with good adhesion to resin was completed.
(10) Cheap.
product advantages:
· First: excellent stability, good liquidity, reduce the appearance of bad products
· Second: less harmful impurities, which can effectively improve product quality
· Third: the product is bright and full
· Fourth: Good resistance to strong acid and alkali, good construction performance, cost saving
· Fifth: Affordable price
Product application areas:
fiberglass roving Widely used in glass fiber reinforced plastic products, handicraft products, ships, car shells, cold water towers, indoor ornaments, outdoor large-scale sculpture handicrafts, imitation jade, marble, granite and electronic machinery anti-corrosion acid and alkali.
#fiberglass #fabric #cloth