What is the use of the alkali-resistant coating of glass fiber mesh?
Views: 0 Author: Site Editor Publish Time: 2022-09-07 Origin: Site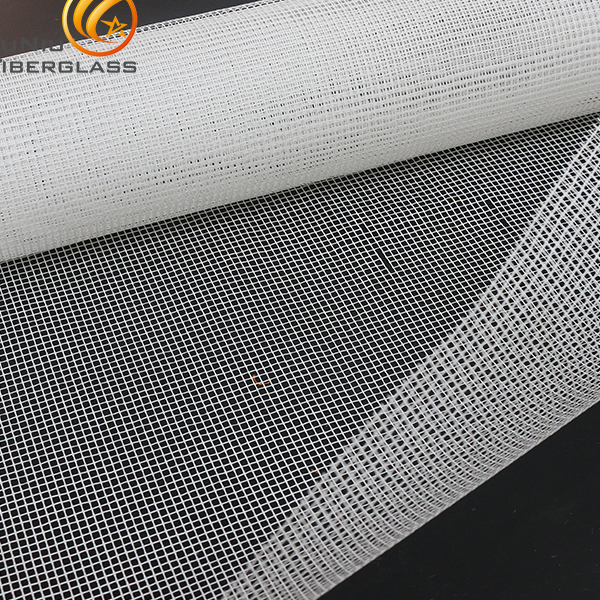 Sep 07,2022
The alkali-resistant glass fiber mesh is made of medium-alkali and alkali-free glass fiber mesh, which is post-treated with acrylic copolymer glue. The mesh has high strength, alkali resistance, excellent acid resistance, and adhesion to resin Strong, easily soluble in styrene, excellent in stiffness and positioning, mainly used for reinforcement of cement, plastic, asphalt, roofing and walls. Mainly used for GRC pre-laying, painting or mechanized forming, especially suitable for on-site construction of external wall insulation projects. Production technology and advantages of alkali-resistant glass fiber mesh
1. 14.5%~16.7% zirconium dioxide and 6% titanium dioxide are introduced into the glass composition, melted at a high temperature of 1600 ° C, drawn into continuous filaments from platinum leaks, spliced and twisted into textile glass fibers, and then drawn. In the process, the monofilament is coated with a polymer water-soluble epoxy resin and a coupling agent to meet the affinity of the glass fiber mesh with the alkali-resistant polymer during post-processing.
2. In order to further improve the safe and stable durability of alkali-resistant glass fiber mesh, after the warp knitting is processed into a leno shape, styrene-butadiene rubber and pure acrylic emulsion are coated again, and the control technology of constant temperature, constant speed and constant tension is used to make it glued. Sufficient (this process is an alkali-resistant coating technology developed by BASF in Europe for alkali-free glass fiber mesh), it can effectively resist the erosion of the glass fiber mesh during the hydration period of polymer mortar Ca(OH)2. The anti-slip strength of the mesh interface after coating is 3.5-4.5N.
3. The alkali resistance of alkali-resistant glass fiber mesh cloth is not only coated with alkali-resistant coating, but also the main alkali-resistant way is to form a mixed film of zirconium and titanium ions on the surface of the fiber itself to prevent the erosion of alkaline substances. With the growth of time, the chemical state of zirconium gradually tends to be stable. For example, the alkali resistance retention rate of alkali-resistant glass fiber mesh in Table III is greater than 85%, which is much higher than that of other glass fiber alkali-resistant coated mesh, so we can also call it natural alkali-resistant glass fiber mesh .
#fiberglass #fabric #cloth