What are the characteristics and uses of glass fiber roving?
Views: 1 Author: Site Editor Publish Time: 2022-05-25 Origin: Site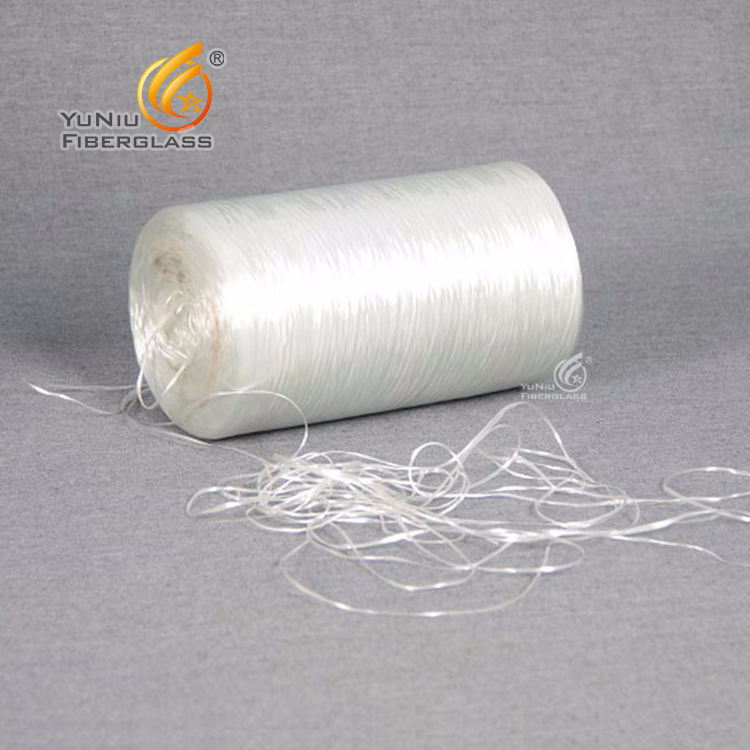 May 25,2022
The glass fiber roving produced by Hebei Yuniu Glass Fiber Manufacturing Co., Ltd. is divided according to the production process, such as glass fiber direct yarn drawing, which belongs to the winding molding process, and can also be collectively called glass fiber roving, which improves the utilization rate of sizing agent. , After reducing the moisture content of the wet yarn, the drawing tension will increase, resulting in the breakage of the end fibers and the wool yarn.
1. Characteristics of glass fiber roving
Glass fiber roving is an inorganic non-metallic material with excellent performance, which is characterized by good insulation, strong heat resistance, good corrosion resistance, high mechanical strength, good bundling and tape-forming properties, and can be combined with a variety of resins. High capacity, fast infiltration speed, fast infiltration in resin, good moisture absorption resistance, less hairiness, and good mechanical properties.
Second, the use of glass fiber roving
Glass fiber is usually used as reinforcing material in composite materials, electrical insulating material and thermal insulation material, circuit substrate and other fields of the national economy. Glass fiber winding yarn is mainly used as electrical insulating material, industrial filter material, anti-corrosion, moisture-proof, heat-insulating, sound-insulating, shock-absorbing material, and can also be used as reinforcing material to make reinforced plastic or reinforced rubber, reinforced gypsum and reinforced cement, etc. product.
Glass is a hard and brittle object and is not suitable as a structural material. However, if it is drawn into filaments, its strength will be greatly increased and the glass fiber has the flexibility. Therefore, it can finally become an excellent structural material after adding resin to give shape. Glass fibers increase in strength as their diameter decreases.
#fiberglass #roving