What are the applications and properties of glass fiber chopped strand mat?
Views: 0 Author: Site Editor Publish Time: 2022-05-26 Origin: Site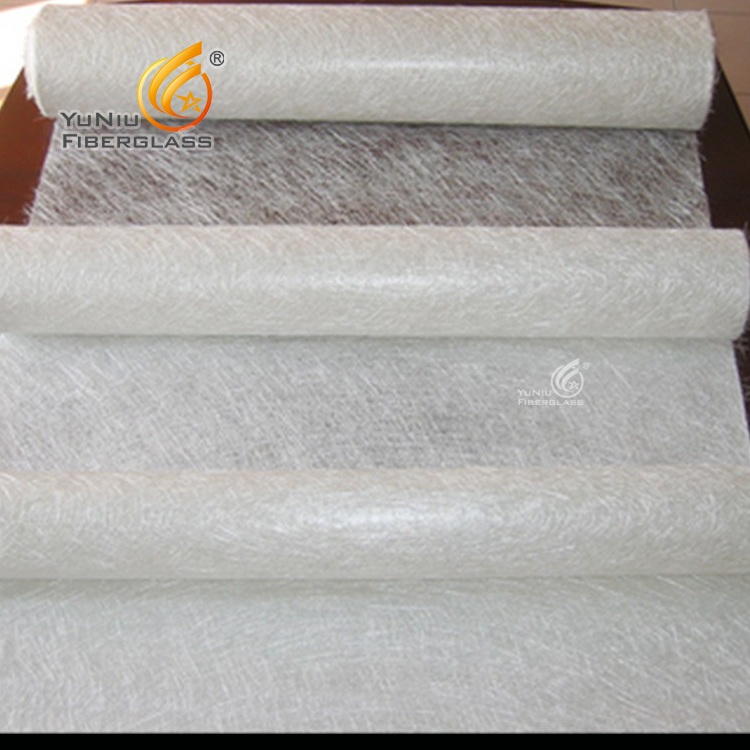 May 26,2022
Glass fiber chopped strand mat, or chopped strand mat for short, is a major glass fiber non-woven additive material. It is a large amount of additional material in the process of hand lay-up of FRP, and is also used in some mechanical forming processes, such as RTM, winding, molding, etc. The non-directional distribution of the chopped strands in the chopped strand mat makes up for the deficiency of the gingham cloth, and also improves the interlayer shear strength of the FRP products. It is combined with powder or emulsion binder, so it penetrates quickly and has good penetration.
Chopped strand mat products are widely used in chemical anti-corrosion pipelines, refrigerated automobile boxes, automobile ceilings, high-voltage insulating materials, reinforced plastics, and various types of glass fiber reinforced plastics such as boats, sanitary knots, seats, flower trays, building components, entertainment equipment, statues, etc. product. The product has high strength and smooth appearance.
performance
1. Non-directional distribution, uniform distribution, with excellent mechanical properties.
2. Good over-mold performance, suitable for product cavities with complex shapes.
3. Strong ability with resin, smooth appearance of products.
#fiberglass #chopped #strand #mat