The use of glass fiber chopped strands
Views: 1 Author: Site Editor Publish Time: 2022-09-19 Origin: Site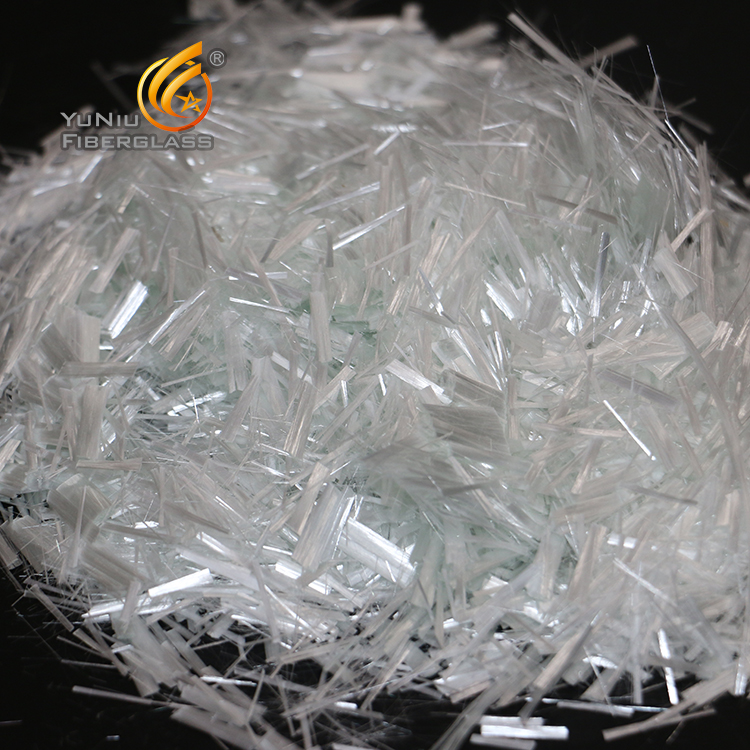 Sep 19,2022
The current material market is very large, and there are many materials in it, and with the development of society, the types of materials are gradually increasing. Glass fiber chopped strands are a new type of material. Since this material was developed It has been widely used since it came out, and it has many uses. Today's article mainly introduces the use of glass fiber chopped strands. Let's find out together.
1. The glass rope has strong load-bearing capacity: a glass rope twisted from alkali-free chopped glass fiber, a glass rope as thick as a finger can lift a truck full of goods. Since the glass rope is not afraid of seawater corrosion and will not rust, it is very suitable for use as a ship cable and a crane sling. Although the rope made of synthetic fiber is strong, it will melt under high temperature, while the glass rope is not afraid, so the ambulanceman is particularly safe to use the glass rope.
2. Glass cloth is resistant to acid and alkali erosion: alkali-free chopped glass fibers can be woven into glass cloth through the organization. Glass cloth is neither afraid of acid nor alkali, so it is mostly used as filter cloth in chemical factories. In recent years, many factories have used glass cloth instead of cotton cloth and sackcloth to make packaging bags. This kind of bag is not moldy or rotten, moisture-proof and corrosion-proof, durable and very popular.
3. The alkali-free glass fiber chopped strand is used as an insulating material: the alkali-free chopped glass fiber is both insulating and heat-resistant, so it is an excellent insulating material. At present, most of the motor and electrical appliance factories in my country have used a large number of alkali-free chopped glass fibers as insulating materials.
4. The alkali-free chopped glass fiber composite material has many uses: the alkali-free chopped glass fiber and plastic can cooperate to manufacture various alkali-free chopped glass fiber composite materials. For example, layers of glass cloth are dipped in hot-melt plastic, and then pressure-molded to become glass fiber reinforced plastic. FRP is even tougher than steel, neither rusting nor corrosion-resistant, yet weighing only a quarter of the same volume as steel.
#fiberglass #chopped #strands